Timothée Chalamet
IMDB : Timothée Chalamet - IMDB(nm3154303)
Timothee Chalamet, Timothy Chalamet, Timothée Hal Chalamet, Timothee Hal Chalamet
1995-12-27
Manhattan, New York City, New York, USA
Male
Biography
Timothée Hal Chalamet (born December 27, 1995) is an American actor. Chalamet began his acting career in short films before appearing in the television drama series Homeland. He made his feature film debut in Jason Reitman's drama Men, Women & Children (2014) and appeared in Christopher Nolan's science fiction film Interstellar (2014). In 2017, he gained wider recognition for his supporting roles in Greta Gerwig's directorial debut Lady Bird and Scott Cooper's western Hostiles, and for his lead role in Luca Guadagnino's romance Call Me by Your Name. The latter earned him nominations for the Academy Award, Golden Globe Award, Screen Actors Guild Award, and BAFTA Award for Best Actor. He is the third youngest nominee for the Academy Award for Best Actor and the youngest since 1939. On stage, Chalamet has starred in John Patrick Shanley's autobiographical play Prodigal Son, for which he was nominated for the Drama League Award for Distinguished Performance and won the Lucille Lortel Award for Outstanding Lead Actor in a Play.
Photo Gallery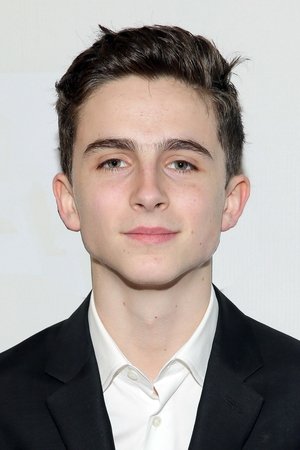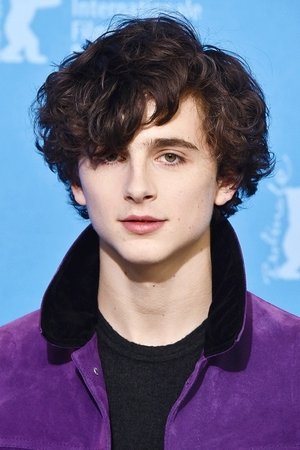 Filmography
Movie Name
Release Date

Interstellar chronicles the adventures of a group of explorers who make use of a newly discovered wormhole to surpass the limitations on human space travel and conquer the vast distances involved in an interstellar voyage.

2014-11-05

Follows the story of a group of high school teenagers and their parents as they attempt to navigate the many ways the internet has changed their relationships, their communication, their self-image, and their love lives.

2014-10-17

Two siblings discover a supernatural escape from a troubled home, but find their bond tested when reality threatens to tear their family apart.

2015-08-01

WORST FRIENDS is the story of two childhood friends who are forced to re-think their friendship as adults. When Jake (Richard Tanne) is injured in a car accident, the only person willing to take care of him is his childhood friend Sam (Noah Barrow). With the aid of a tough-as-nails physical therapist (Cody Horn), Sam helps Jake recuperate, but when Sam's high school crush (Kristen Connolly) enters the picture, old habits and bitter rivalries resurface, threatening to tear their friendship apart.

2014-11-04

A teen winds up in over his head while dealing drugs with a rebellious partner and chasing the young man's enigmatic sister during the summer of 1991 that he spends in Cape Cod, Massachusetts.

2018-07-27

A comedy focused on a teacher who chaperones a group of high schoolers to a state drama competition.

2016-03-12

When four generations of the Cooper clan come together for their annual Christmas Eve celebration, a series of unexpected visitors and unlikely events turn the night upside down, leading them all toward a surprising rediscovery of family bonds and the spirit of the holiday.

2015-11-13

A handsome Washington, D.C. doctor and a young New York woman fall in love at an unusual time...after they get married. Leah Lever is married to an Orthodox rabbi, Benjamin Lever, whose brother, Jake is a successful cardiologist and a non-practicing Jew. Jake is stunned when Benjamin dies suddenly, but not as stunned as when he is told that, under an ancient Jewish Law, he is expected to marry the childless Leah to carry on Benjamin's name.

2009-01-25

A California high school student plans to escape from her family and small town by going to college in New York.

2017-11-03

Elio Perlman is spending the summer with his family at their vacation home in Lombardy, Italy. When his father hires a handsome doctoral student, the curious 17-year-old finds himself developing a growing attraction to the young man.

2017-11-24

Writer and Adderall enthusiast Stephen Elliott reaches a low point when his estranged father resurfaces, claiming that Stephen has fabricated much of the dark childhood that that fuels his writing. Adrift in the precarious gray area of memory, Stephen is led by three sources of inspiration: a new romance, the best friend who shares his history, and a murder trial that reminds him more than a little of his own story. Based on the memoir of the same name.

2016-04-15

In a small desert town, decimated by the economic recession, two teenagers (Jace and Derek) try to get by working as Sign Spinners. Harassment by local bullies leads Jace to make some unfortunate decisions. A single mom living out of her car steps in to help.

2014-10-18
2008-10-12

It's the middle of the 17th Century and a brother and sister are hiding in the garden of an isolated cottage in rural New England. When they enter the house and investigate the kitchen, they gorge themselves on the tempting cakes covering the table. It seems to good to be true.

2008-10-11

A legendary Native American-hating Army captain nearing retirement in 1892 is given one last assignment: to escort a Cheyenne chief and his family through dangerous territory back to his Montana reservation.

2017-12-22

Chronicles meth addiction and recovery through the eyes of a father who watches his son as he struggles with the disease.

2018-10-12

Two young people arrive in New York to spend a weekend; once they arrive they are met with bad weather and a series of adventures.

Horror films dominated the cultural conversation this year. From the surprise hit "Get Out" to the movie adaption of "It" to the campy "Happy Death Day," scary movies had an unusual hold on the collective imagination in 2017. Maybe it's because reality was pretty horrifying, too. To punctuate the end of this hair-raising year, we asked ten actors who gave the best performances to play a series of eerie roles.

2017-12-07

Follow up to the 2017 film "Call Me by Your Name".

After his brother is killed in battle before his coronation, young king Henry V is coronated in the late 1300s. The reluctant ruler wears the crown at a time when England was near a war with France, and the empire is teetering.