Biography
Lucas Hedges (born December 12, 1996) is an American actor. He is best known for his roles in Wes Anderson's Moonrise Kingdom (2012), the crime biopic Kill the Messenger (2014), the coming-of-age film Lady Bird (2017), and the drama Manchester by the Sea (2016), which earned him an Academy Award nomination.
Photo Gallery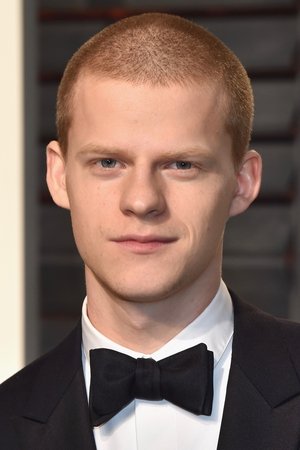 Filmography
Movie Name
Release Date

Set on an island off the coast of New England in the summer of 1965, Moonrise Kingdom tells the story of two twelve-year-olds who fall in love, make a secret pact, and run away together into the wilderness. As various authorities try to hunt them down, a violent storm is brewing off-shore – and the peaceful island community is turned upside down in more ways than anyone can handle.

2012-05-25

A computer hacker's goal to discover the reason for human existence continually finds his work interrupted thanks to the Management; this time, they send a teenager and lusty love interest to distract him.

2014-08-19

After his older brother passes away, Lee Chandler is forced to return home to care for his 16-year-old nephew. There he is compelled to deal with a tragic past that separated him from his family and the community where he was born and raised.

2016-11-18

The Grand Budapest Hotel tells of a legendary concierge at a famous European hotel between the wars and his friendship with a young employee who becomes his trusted protégé. The story involves the theft and recovery of a priceless Renaissance painting, the battle for an enormous family fortune and the slow and then sudden upheavals that transformed Europe during the first half of the 20th century.

2014-03-07

The son of a Baptist preacher is forced to participate in a church supported gay conversion program.

2018-09-28

After seven months have passed without a culprit in her daughter's murder case, Mildred Hayes makes a bold move, painting three signs leading into her town with a controversial message directed at Bill Willoughby, the town's revered chief of police. When his second-in-command Officer Jason Dixon, an immature mother's boy with a penchant for violence, gets involved, the battle between Mildred and Ebbing's law enforcement is only exacerbated.

2017-11-10

A reporter becomes the target of a vicious smear campaign that drives him to the point of suicide after he exposes the CIA's role in arming Contra rebels in Nicaragua and importing cocaine into California. Based on the true story of journalist Gary Webb.

2014-10-10

A story of a man who fakes his own death and assumes a new identity in order to escape his life, who then moves in with a woman who is also trying to leave her past behind.

2013-04-26

Advice columnist, Dan Burns is an expert on relationships, but somehow struggles to succeed as a brother, a son and a single parent to three precocious daughters. Things get even more complicated when Dan finds out that the woman he falls in love with is actually his brother's new girlfriend.

2007-10-26

Depressed single mom Adele and her son Henry offer a wounded, fearsome man a ride. As police search town for the escaped convict, the mother and son gradually learn his true story as their options become increasingly limited.

2013-12-27

Multiple lives intersect in the aftermath of the violent mugging of a Columbia University philosophy professor.

2016-01-08

A California high school student plans to escape from her family and small town by going to college in New York.

2017-11-03

One boy's coming-of-age in Los Angeles during the tail end of the 20th century, as he struggles with the responsibilities of adulthood and ambles around with his skate rat buddies

Two teenagers push the boundaries of their friendship while they explore an abandoned farmhouse together.

2017-02-10

The charming yet troubled Ben Burns returns home to his unsuspecting family one fateful Christmas Eve. Ben's wary mother, Holly Burns welcomes her beloved son's return, but soon learns he is still very much in harm's way. During the 24 hours that may change their lives forever, Holly must do everything in her power to avoid the family's downfall.

The story of a child star attempting to mend his relationship with his law-breaking, alcohol-abusing father over the course of a decade, loosely based on Shia LaBeouf's life.